Cody, Wyoming
Overview
Cody is a city that serves as the seat of Park County, Wyoming. It sits on the east side of the Yellowstone National Park and is surrounded by national forests and mountains that dominate the region. Cody was named after William Frederick Cody, more popularly known as "Buffalo Bill". The city sits at an elevation of 1,500 meters above sea level with the Shoshone River flowing through it, cutting a deep canyon. Cody is an authentic cowboy country with plenty of ranches and rodeos happening almost all year. With its picturesque surroundings, unique atmosphere and proximity to the Yellowstone National Park, Cody welcomes thousands, if not millions, if visitors every year.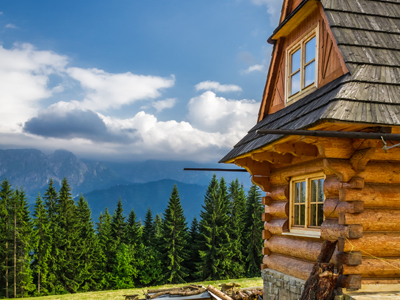 Exploring the City
A car is necessary for exploring everything that Cody and the surrounding area has to offer. While the city is relatively small, the whole region is large and it may require more than a couple of days of experience everything. The Cody Trolley is a great way to see the best of what the city has to offer. Aside from knowledgeable guides, the trolley ride also gives you a glimpse of some attractions that you may want to explore more closely on your second day in town. It also stops at the Buffalo Bill Historical Center. Cody's Main Street is also a good place to explore; it has many unique shops and restaurants that can very well keep you occupied for at least half a day. Book your Cody Hotels with Reservations.com.
Tourist Attractions
Visitors in Cody have plenty of attractions to see and explore. First on the list is the Buffalo Bill Historical Center which showcases the area's art, culture and history. There's also plenty of space to relax and watch the world go by. The city is also known for holding nightly rodeos during summer. If you're looking for a taste of the western world, the local rodeo is an absolute must-see. Old Trail Town is another historical site that offers an insight on the Wild West in the days of old. For fans of country music, performances at Dan Miller's Cowboy Music Revue on Sheridan Avenue should not be missed. Some tours include the show as part of the itinerary.
Things to Do
When in Cody, it's not a question of what to do but what to do first. The area's varied terrains and extensive parks and forests provide limitless possibilities for recreation, especially to the lover of the great outdoors. Being very close to the Yellow Stone National Park's eastern entrance, you can have Cody as your jump-off point for hiking, backpacking or camping. Hiking in the beautiful trails in the Shoshone National Forest is a favorite past time for visitors in the area. Horseback riding is also a popular activity in and around Cody and there are plenty of ranches that cater to those who want to experience a real cowboy adventure.
Best Dining Spots
There are a number of excellent dining places in Cody. The Cody Cattle Company is an extremely popular buffet of assorted American favorites. This is a great place for family gatherings. Wyoming's Rib and Chop House is another great place for steaks and other local cuisine. If you're craving for Asian flavors, the offerings at Chinatown Chinese Buffet will not disappoint. Other excellent dining places in the city are Sunset House, Our Place and Proud Cut Saloon.